Welcome to the Adams Logistics Website!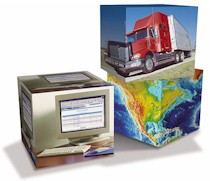 Welcome to Adams Logistics website! Adams Logistics is a leading provider of non-asset based transportation capacity delivering safe, specialized transportation services to a broad range of customers throughout North America.

Adams Logistics specializes in truckload over the road van freight service throughout the contiguous 48 states, Canada and Mexico. Adams Logistics also specializes in over dimensional loads, flatbed, double drop and drop deck service. Escort services and permit services are provided with all over dimensional movements. Temperature controlled service and LTL service also available. Hazardous commodity shipments are also expertly handled by our certified staff.
Adams Logistics is here to provide you, the customer with the service you require and need. Customer service is our business objective! Our experienced staff are ready to help you with your transportation needs. Our innovative and creative depth of industry knowledge and operational experience provides excellence in service delivery.
Click on the links provided for rate quotes or to contact our office by e-mail or call our offices directly at 1-800-416-9017 or locally in the Houston area at 936-447-5307. You may also fax your requests to us at 936-588-0804.
---
Adams Logistics is an independent agent for five of the largest trucking companies in the U.S. and has access to over 20,000 power units along with every possible combination of trailering equipment necessary to fit your shipping needs. Adams Logistics has delivered excellence in transportation for more than five years, keeping our customers and business partners efficient and profitable.

© 2004 AdamsLogistics.com