Honey-Do Handyman is a full service company specializing in residential repairs/ remodels and commercial maintenance/remodels, including fire and water damage restoration, pre-hurricane boardups/emergency hurricane boardups, and Radiant Barrier since 2002. We are proud members of the Better Business Bureau, Business Network Int'l., and TRCC (Texas Residential Construction Commission).

We are fully insured and warranty all of our work. We have been in the commercial/residential contracting field since 2002 and offer free estimates (call for details). Our bids are accepted by insurance claims adjusters nationwide. We have established strong relationships within the community and have proudly provided customer testimonials for you to review in hopes that this will assist in your decision making process.
Our areas of service include Fort Bend Co., Harris Co., Northern Brazoria Co., Woodlands, Clear Lake, Pearland, and Katy.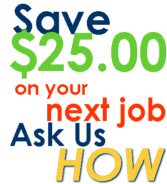 Because we rely heavily on referrals, the quality of our work must be paramount and we will never jeopardize that quality on any job. Customer satisfaction is very important to us.
In addition to customer testimonials, we will also provide you with proof of liability insurance and free estimates to help you make the decision to use Honey-Do Handyman for all your needs. We also offer a 10% Senior Citizen's Discount. Please mention it at time of bid.
Warm Regards,


REFERENCES PROVIDED UPON REQUEST.